Trust your project to Coopersburg Construction
Where quality is the bottom line.
Throughout our forty year history, Coopersburg Construction has become a name synonymous with quality workmanship. Our team of experienced contractors — focused on building, renovations, and repairs — serves residential and commercial customers in the Lehigh Valley. We are licensed, insured, hardworking, and reputable.
The qualities that set us apart — from thoughtful attention to detail to friendly yet professional service — are the same qualities that make your project come together. From the moment you contact us to your final meeting with your project manager, you will understand why we win business and keep customers.
We are organized as a "one stop shop". This makes things easier for our customers while ensuring that projects and handled in a consistent, understandable, and cost-effective way. Instead of having to search for Coopersburg's best contractor, best painter, and/or best plumber — then having to follow up and interact with each of those people — doing business with Coopersburg Construction gives you one connection to more than twenty skilled craftsman who have worked together for years.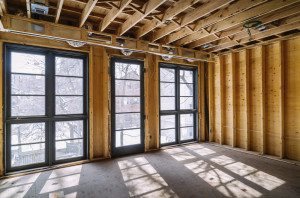 While some contractors come to the table looking for you to give them direction, Coopersburg Construction believes in a give and take. Though you may know what you like or want, you may not understand factors that could complicate your project. You may not have the construction background to consider how your plan could be improved. Or you may just need suggestions that keep your goals on track.
By talking with and listening to you, we come to understand your concerns, needs, and wants, and work together as a team to ensure that we exceed your expectations.
HOMEOWNERS

: Looking for the Lehigh Valley's best contractor? Whether you have a kitchen or bathroom repair, a remodeling project, a painting or renovation job, or an immediate plumbing need, Coopersburg Construction has local residential teams that specialize in every phase of construction and reconstruction. From small repair work to larger household emergencies and everything in between, our professionals have the skills and hands-on experience to tackle your job with confidence.
BUSINESS OWNERS

: Searching for a Lehigh Valley contractor with construction and renovation experience? When a commercial building project's punch list is long, Coopersburg's professionals make it manageable and stress free. By overseeing every part of a job no matter how complex, commercial customers come to see us as both a partner and a go-to team. Do you have a vision for your project? Or need help seeing the possibilities? The level of craftsmanship we offer and our ample commercial construction experience come together to create the best result for your business.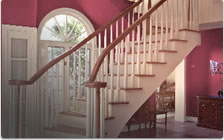 Call Us Today at: 610-282-4717